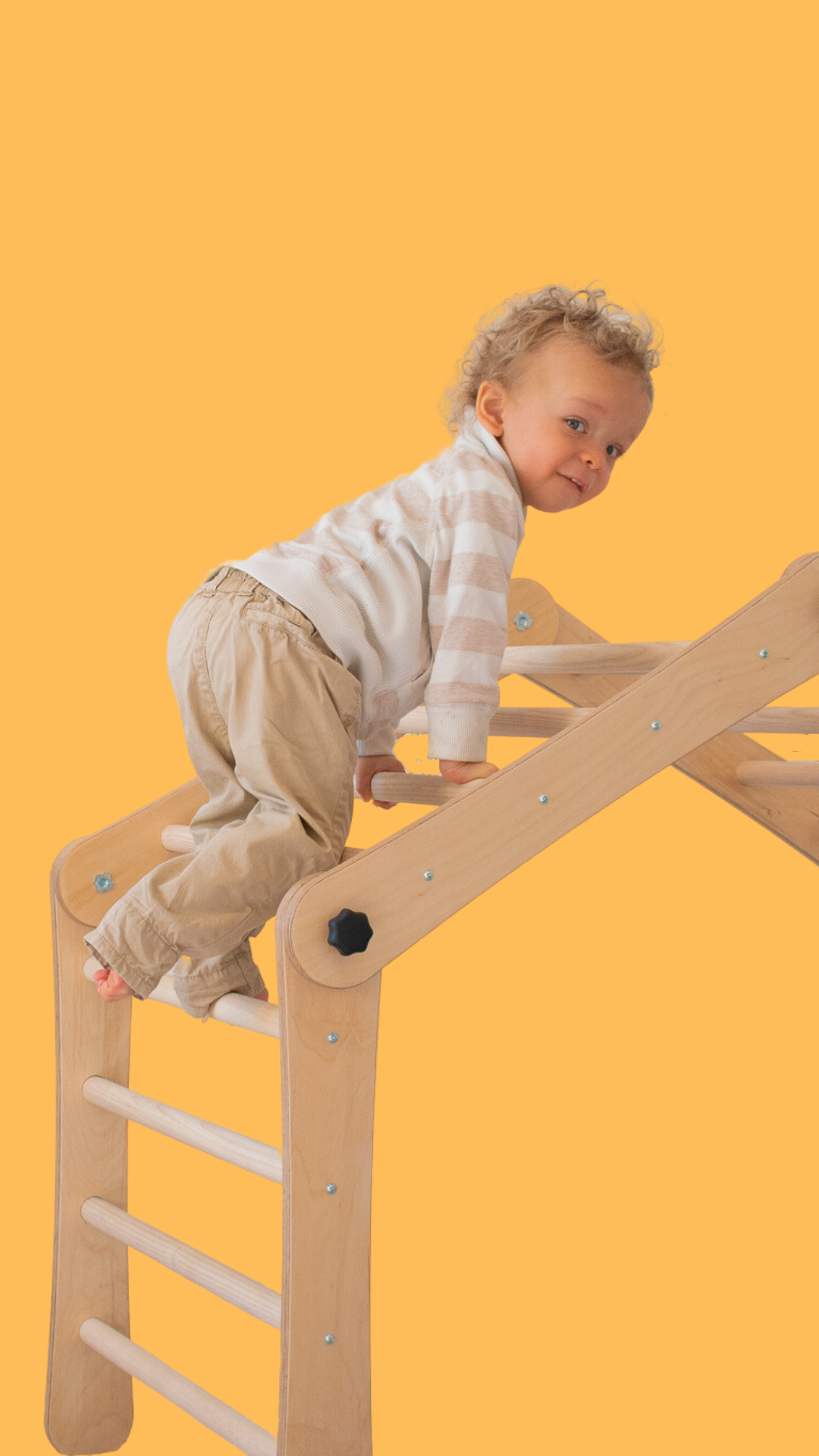 Transformable Pikler Triangle
Welcome To True Little North™
Discover the joy of play with True Little North™
As a leading manufacturer of premium wooden climbers and a carefully curated selection of sustainable and eco-friendly products from other reputable brands, we prioritize quality, longevity, and sustainability in everything we do.
Our commitment to natural materials and responsible manufacturing practices means you can trust our toys and products to be safe, long-lasting, and gentle on the planet.
Our products are designed to grow with your child, promoting their development and imagination in a safe and stimulating environment. Shop True Little North™ today and join us in our mission to empower children, nurture families, and protect our planet.
AlZiP™
"Non-Toxic" Kids Play Mats
This mat is fully non-toxic- even the most curious babies can lick the mat and still be safe! ALZiP™ manufactures the only playmat cover that is made from *FDA compliant (food contact grade) material. The premium polyurethane leather is also ultra-soft, non-toxic, and hypoallergenic.
Learn More
Transformable Balance Bike
The Game Changing Bike
The leg&go Balance Bike is a top-quality balance bike designed for children's balance and coordination development.

This balance bike is the ultimate choice for parents who want to give their child the best possible start in life. With its adjustable design, lightweight and durable frame, pneumatic tires, adjustable seat, and handlebars, this balance bike is perfect for children aged between 12 months and 5 years old.

The leg&go Balance Bike provides a fun and safe riding experience for kids, and its innovative features make it the perfect tool for developing balance and coordination skills.
Learn more
Get Ready For Winter
FOLDABLE SNOW SLED
Practicality and convenience are at the core of our design. The foldable design of this sled makes it easy to store and transport, allowing you to take it with you on family trips or simply tuck it away neatly when not in use. It's a space-saving solution for active families who enjoy winter activities.
Learn more
Limited time Only
Perfect Balance Bike
Designed with a unique no-pedal concept, this bike allows your child to touch the ground with their feet and effortlessly push the bike forward. The pedal-free and enclosed wheels significantly reduce the risk of foot injuries. Equipped with non-slip and no-scratch EVA wheels, this bike ensures smooth and silent movement, both indoors and outdoors, without leaving any marks or scratches on your floors.
Learn more
Balu Orgnanics
Organic Ball Pits
Crafted with "Soy-Based" foam and non-toxic materials. Delight your children with a safe and sustainable playtime experience.

Explore the eco-friendly collection of ball pits today, designed to spark imagination and ensure endless hours of joyful play.
Create Playroom
Always interest Free
Play now & pay later
Now you can pay in four Interest Free Instalments with AfterPay & Sezzle.
No Impact to your credit score!
Learn More