Everything A First bike Should Be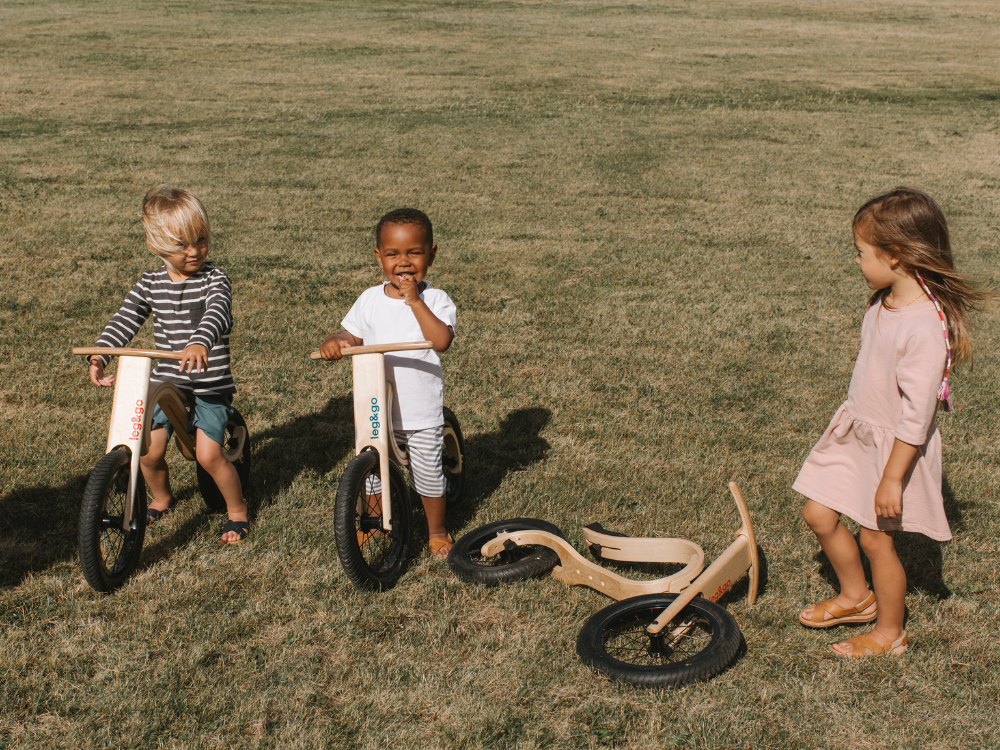 Transformable Balance Bike
This bike grows and transforms along with your little one!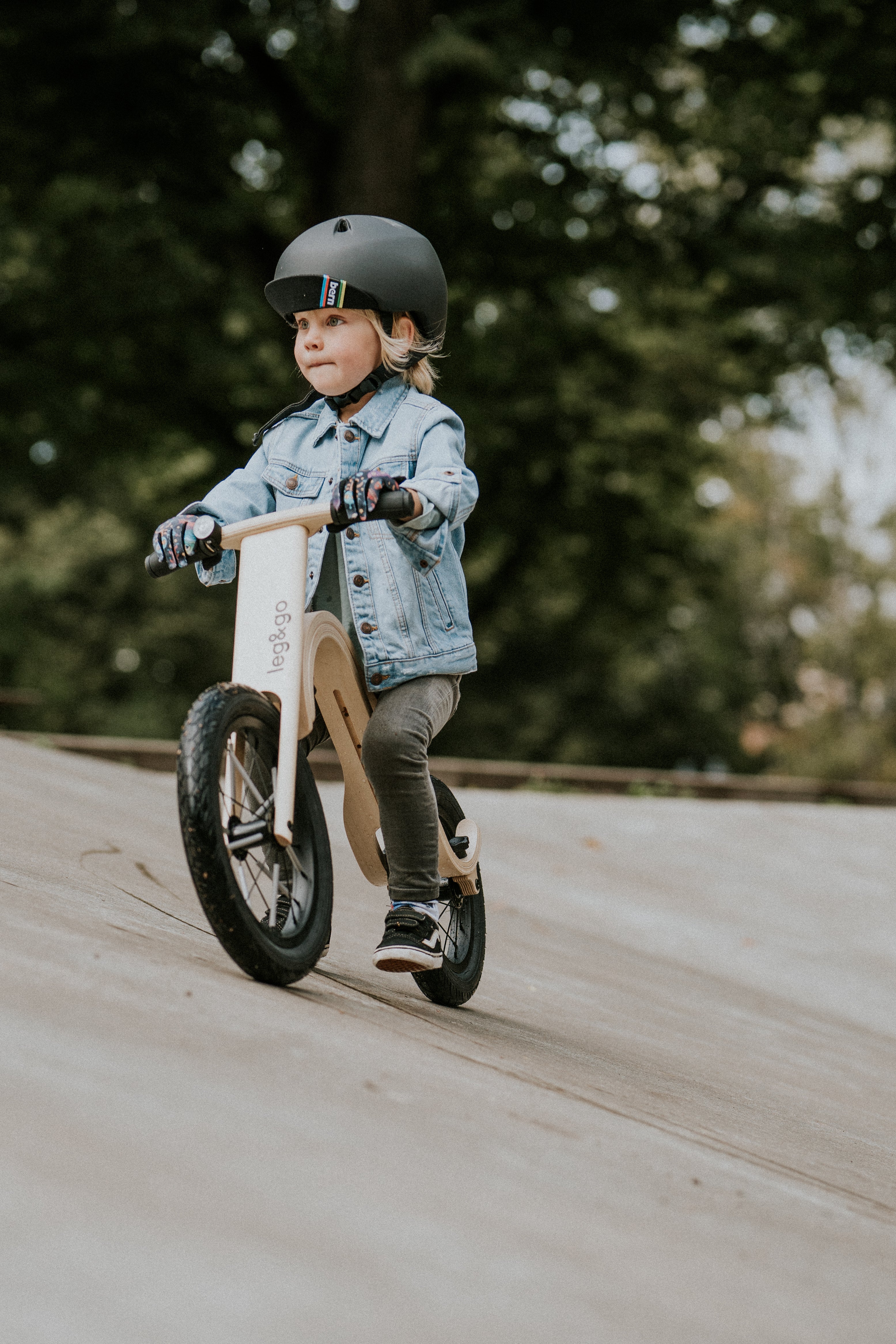 Transformable Balance Bike
A forward-thinking
investment
Why buy several bikes over the years when you can have one – always the right size?
Transformable Balance bike
Through all transformations the bike stays strong and ergonomic so that its riders can build new skills safely.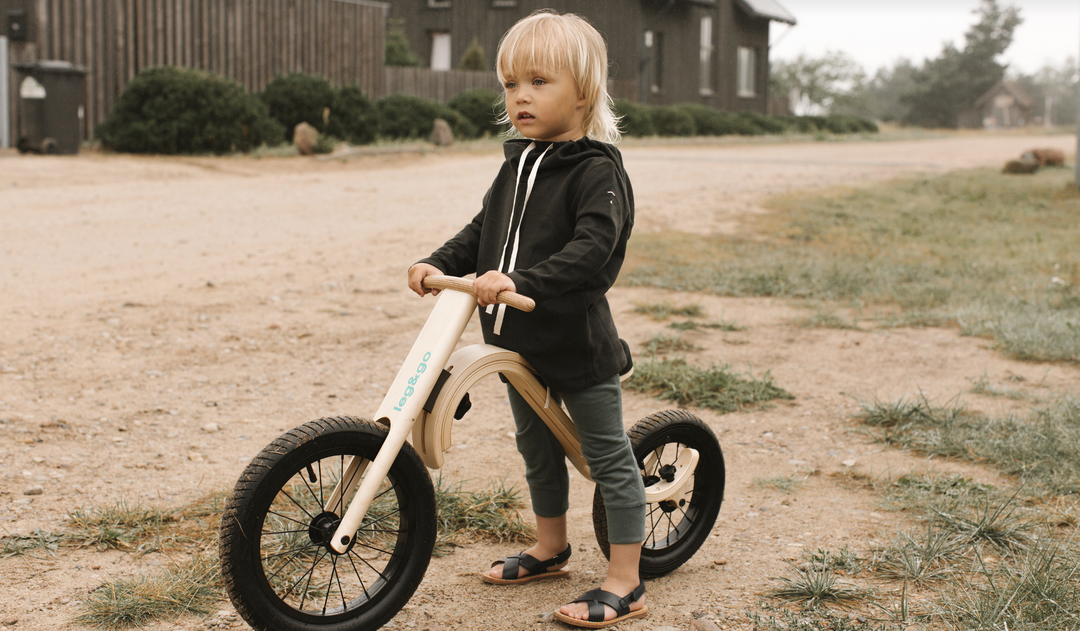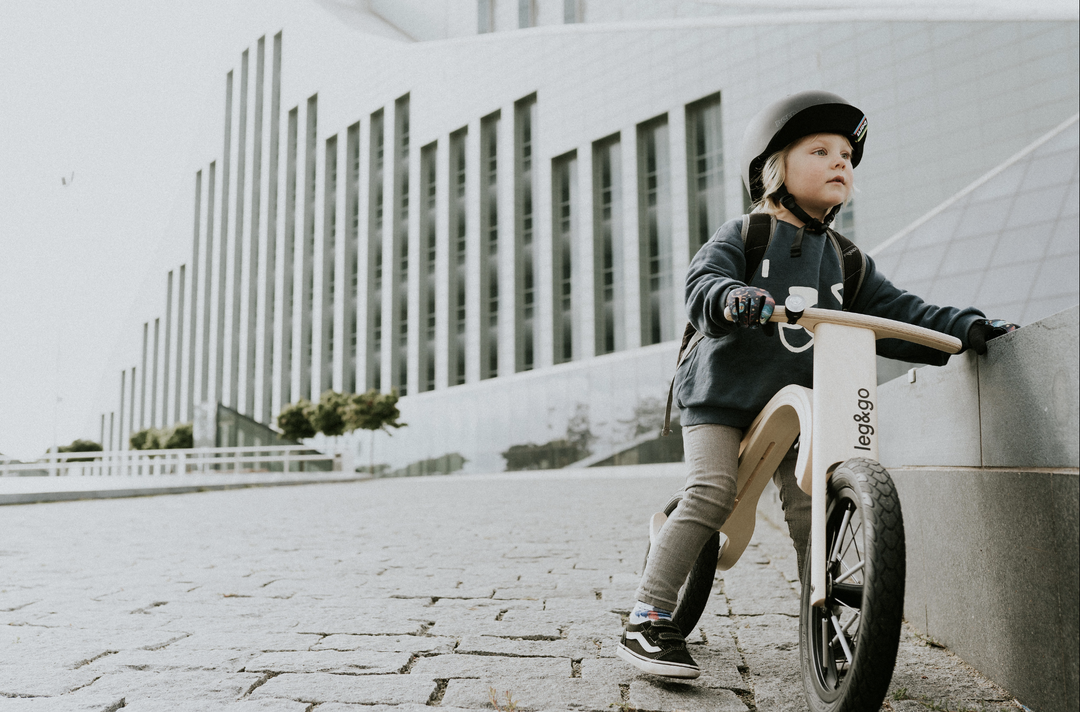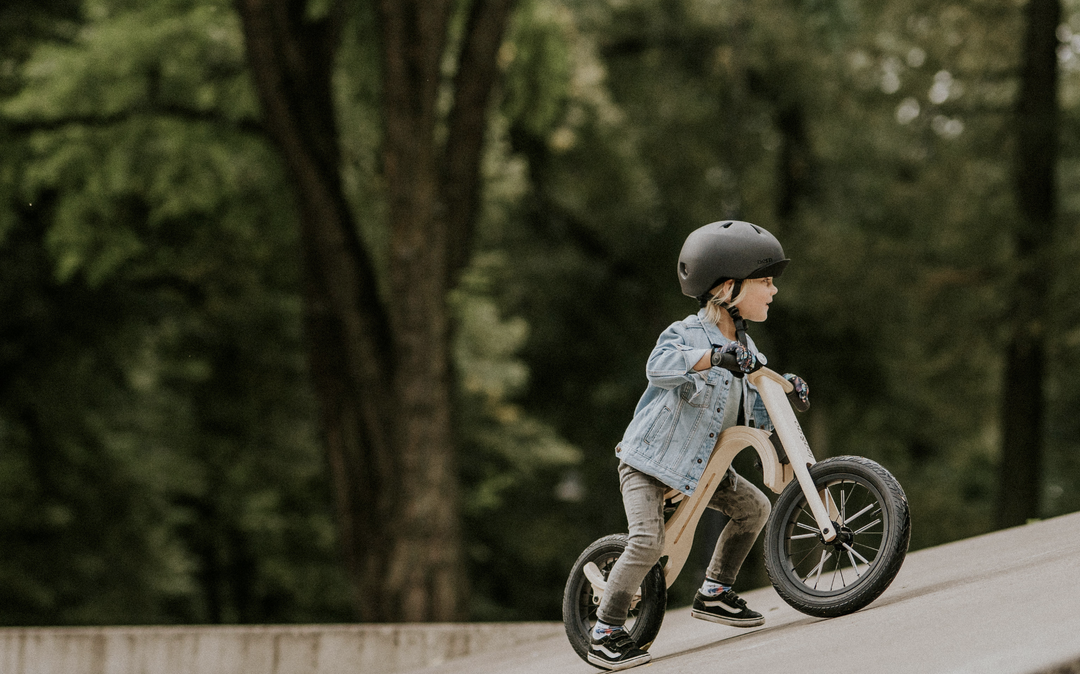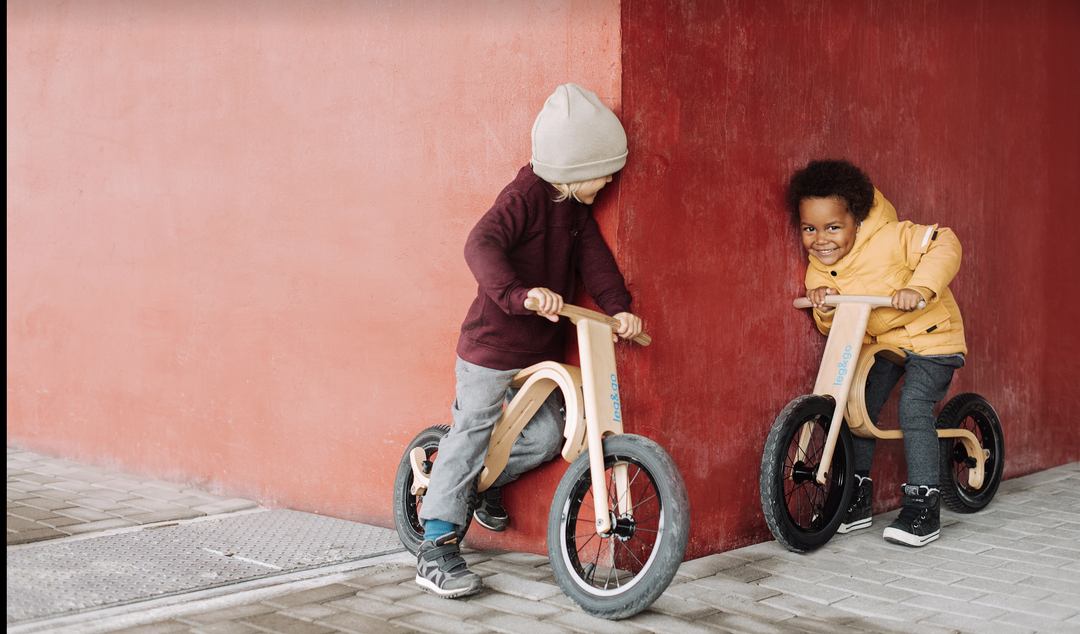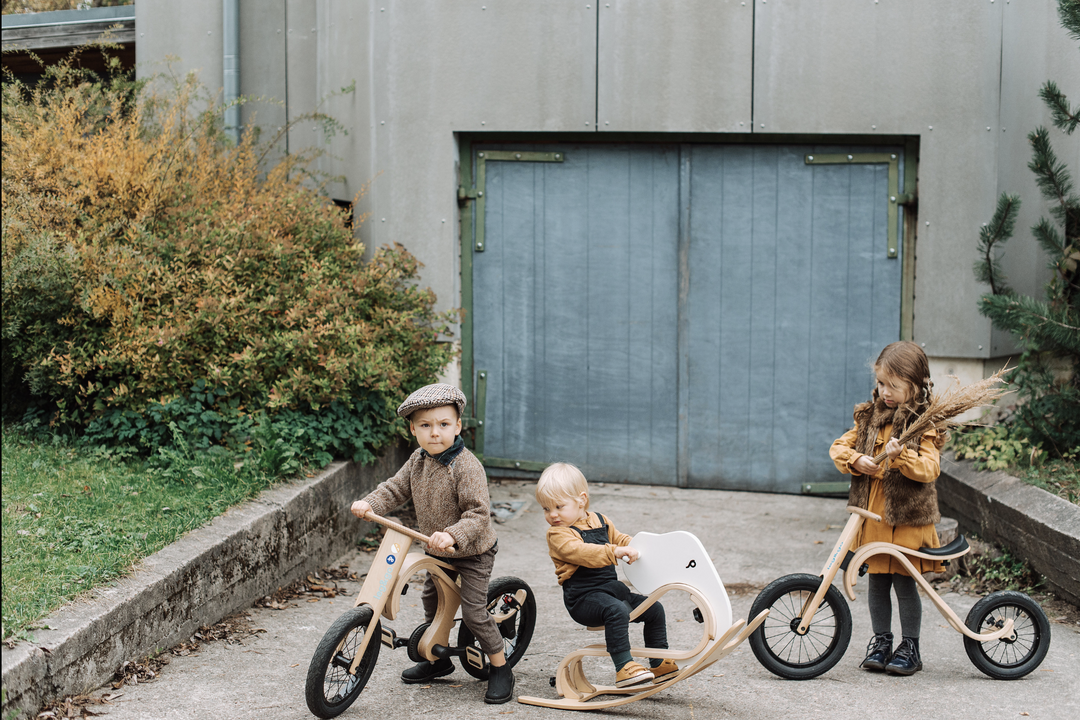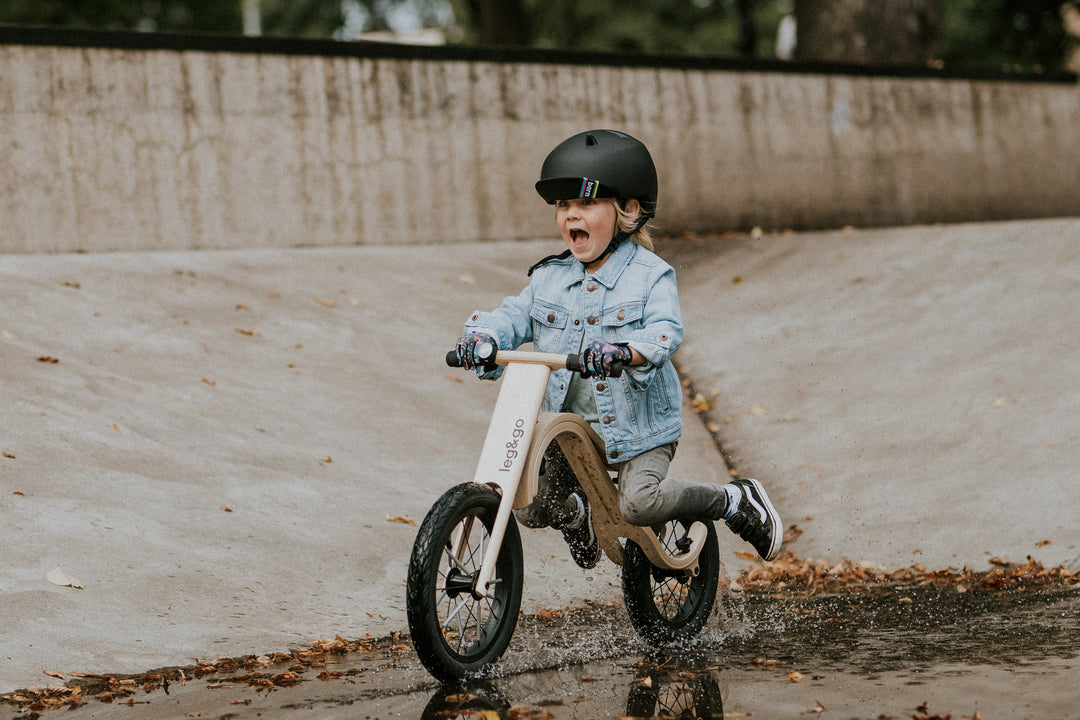 Transformable Balance Bike
3 in 1 Balance Bike
Ages 1 - 5 Years | 85 cm - 110 cm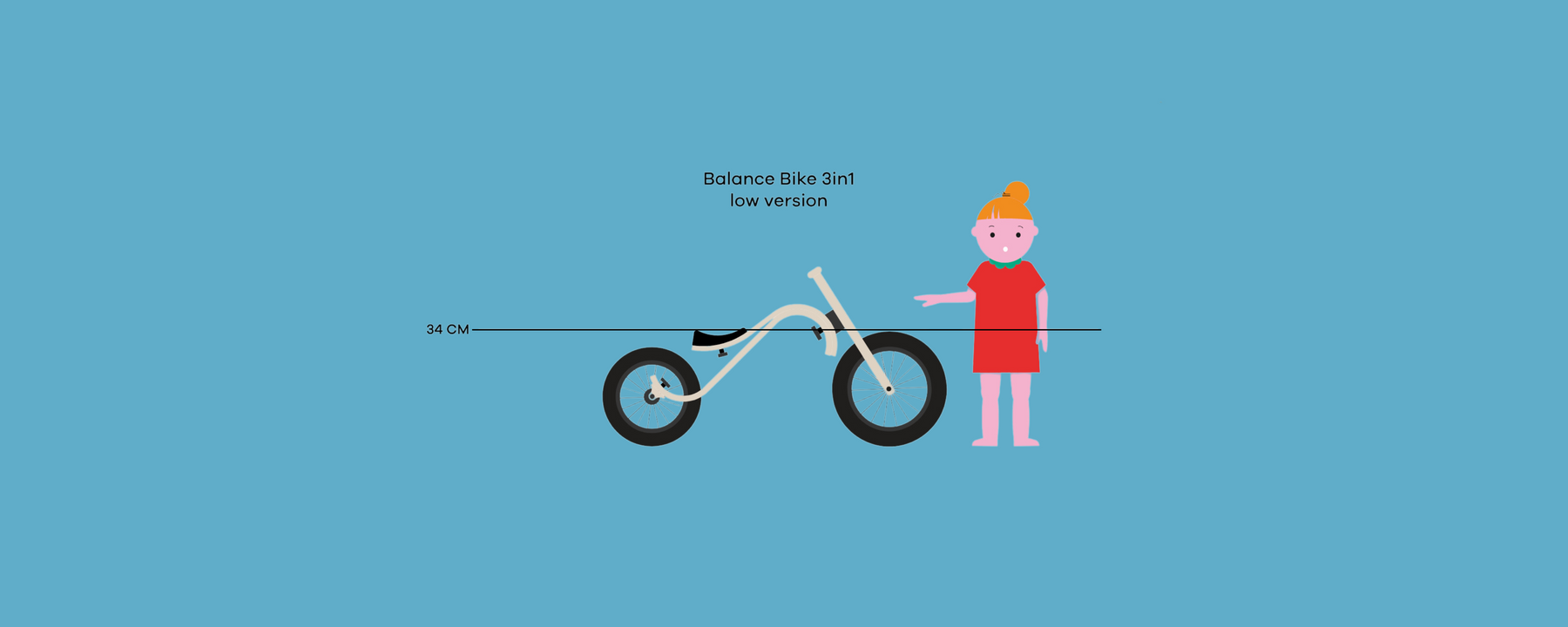 Super Light
The bike is very light - 7.2 lb (~20 % of child's weight) which makes handling the bike really easy. The lightweight and natural wooden design definitely stands out among other bikes.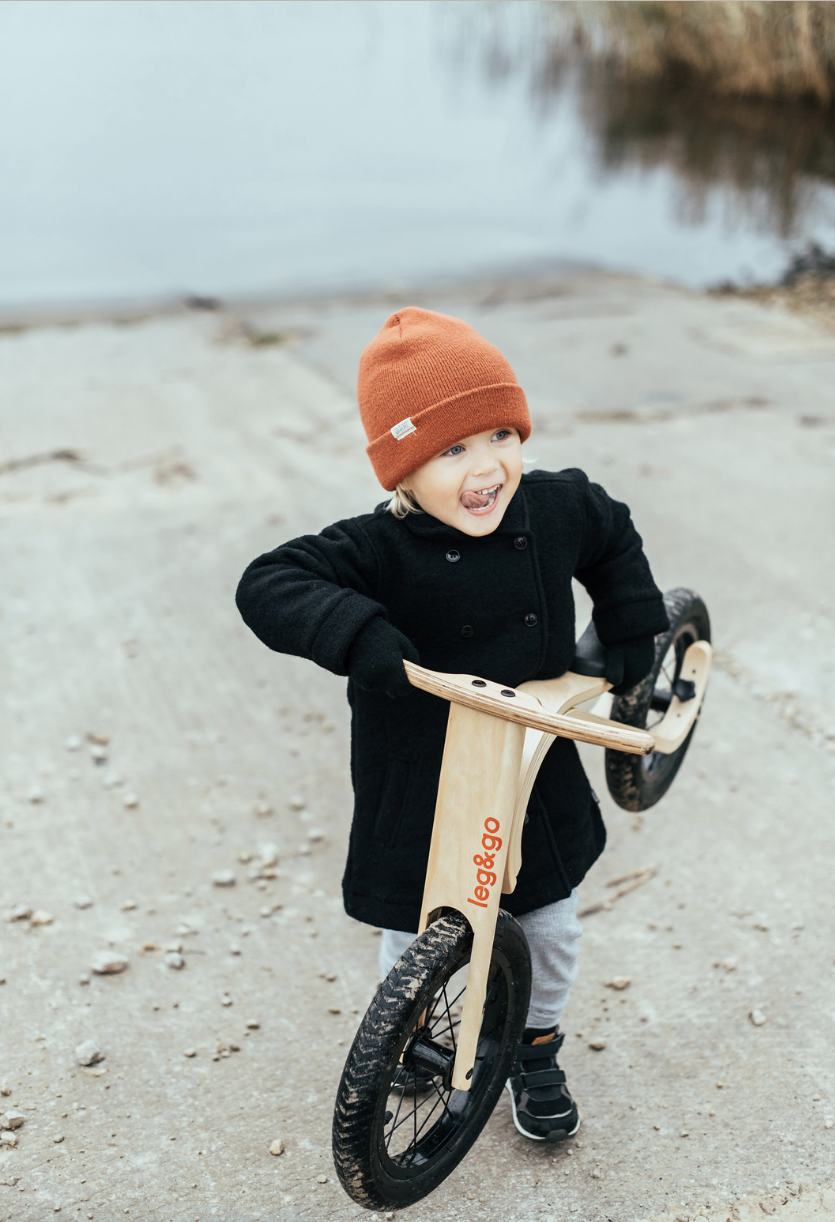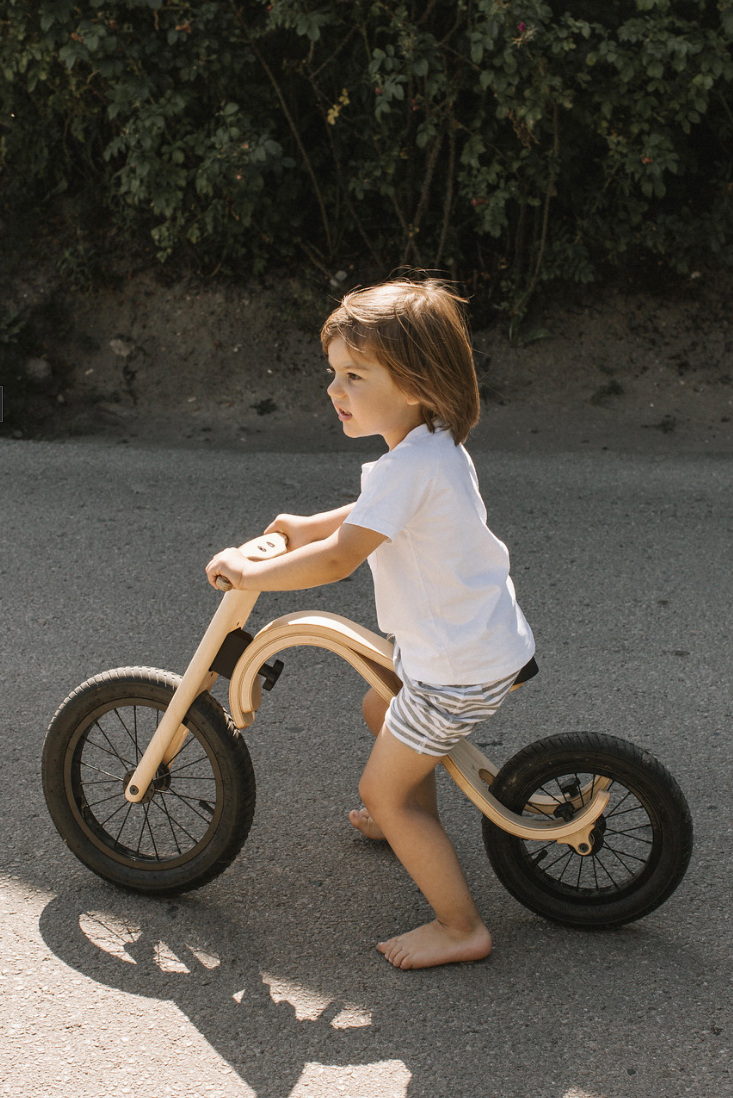 Innovative Design
It has inflatable tires, light rims and metal spokes – just like a real bicycle! With 30 years of experience in engineering, the designers of the leg&go bike have found the ideal balance between all the factors – bike size, weight, geometry, width and price.
Sustainable and Eco-friendly
Made of natural and renewable resources – harmless to your child and sustainable. Due to its customizability and adjustability, it not only saves the parents from purchasing 2 to 3 different bikes.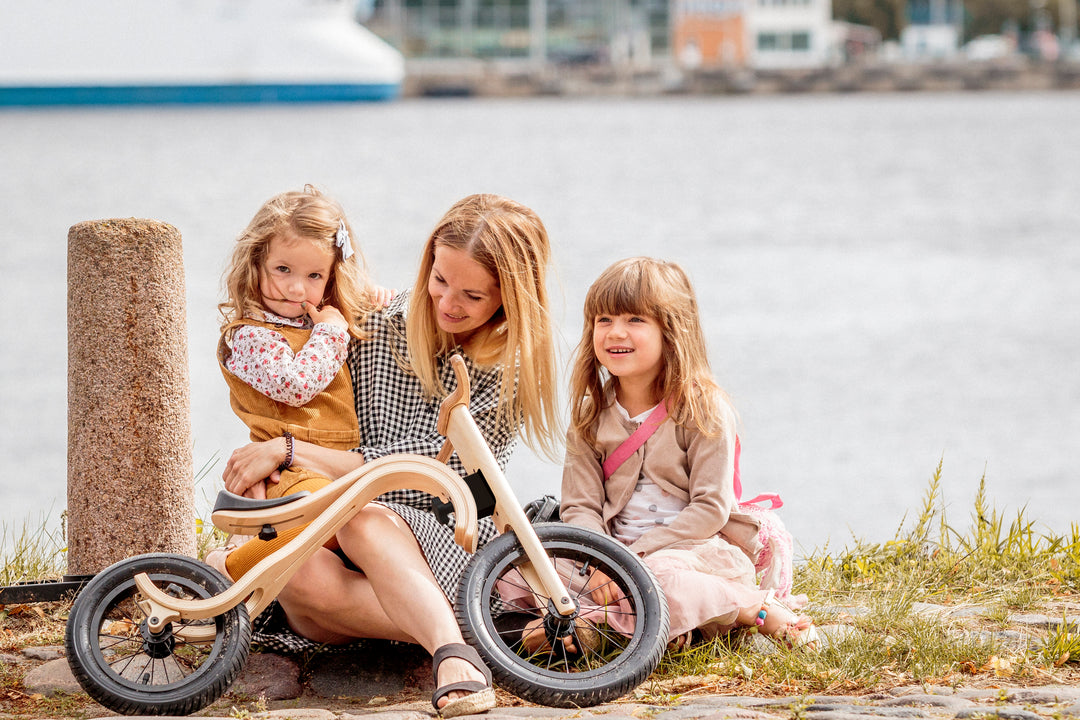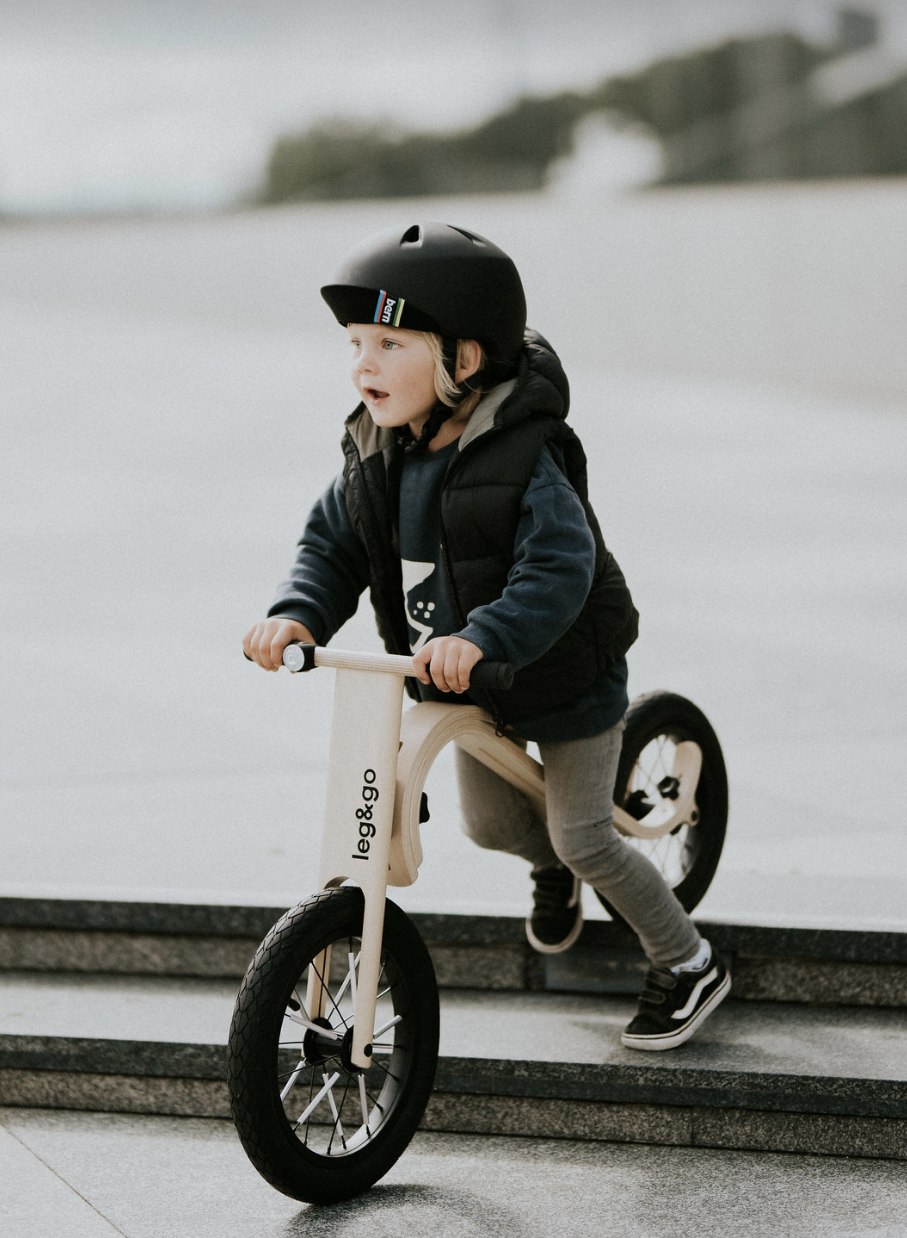 Natural suspension
through an intelligently designed wooden frame that safeguards your child's spine on bumpy roads. In case of a fall, the wood partially absorbs the impact, preventing, or significantly reducing, the severity of injury.
Add-on For More Fun (Coming Soon)
Pedal Bike Add-on
For the easiest first bicycle experience – just attach pedals and off you go!
Attaching pedals to your Balance Bike 3in1 is the easiest way to learn riding a bicycle! Your child already knows how to balance a bike of this size and weight, so all they need is to learn the trick of pedalling – sometimes a couple of minutes is enough.
One of the lightest pedalling bicycle on market – 4.9 kg / 10 lb!
A durable belt instead of a steel chain for easy maintenance and no injury risk when driving.
Coaster brake.
Tricycle Add-on
For extra stability – with a rear cargo box to take Mr Teddy along for a ride.
Fixed gear drive makes pedalling light and easy. And your little one can also learn to pedal backwards.
The rear cargo box is perfect for taking the favourite teddy bear along for the ride.
A durable belt instead of a steel chain for easy maintenance and no injury risk.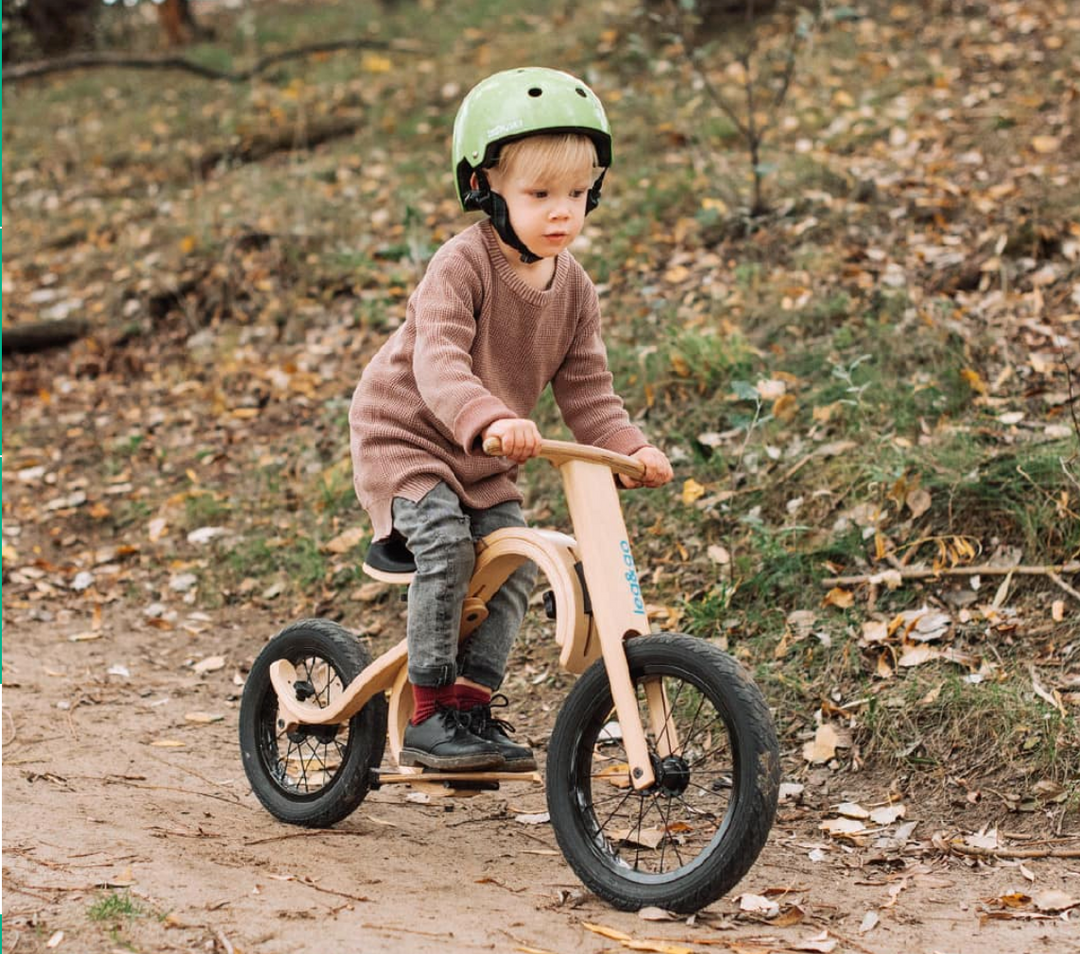 Downhill Bike Add-on
For the daredevils – with a footrest that's also a brake to race downhill safely.
This add-on works as a footrest and is designed to help the child enjoy racing down hills. Stable enough for riding in standing position, too!
To ensure the safety of your child it also works as a brake. When the feet are placed on the pad, the attachment functions as a footrest; to use the brake, just push down on the tip of the footboard.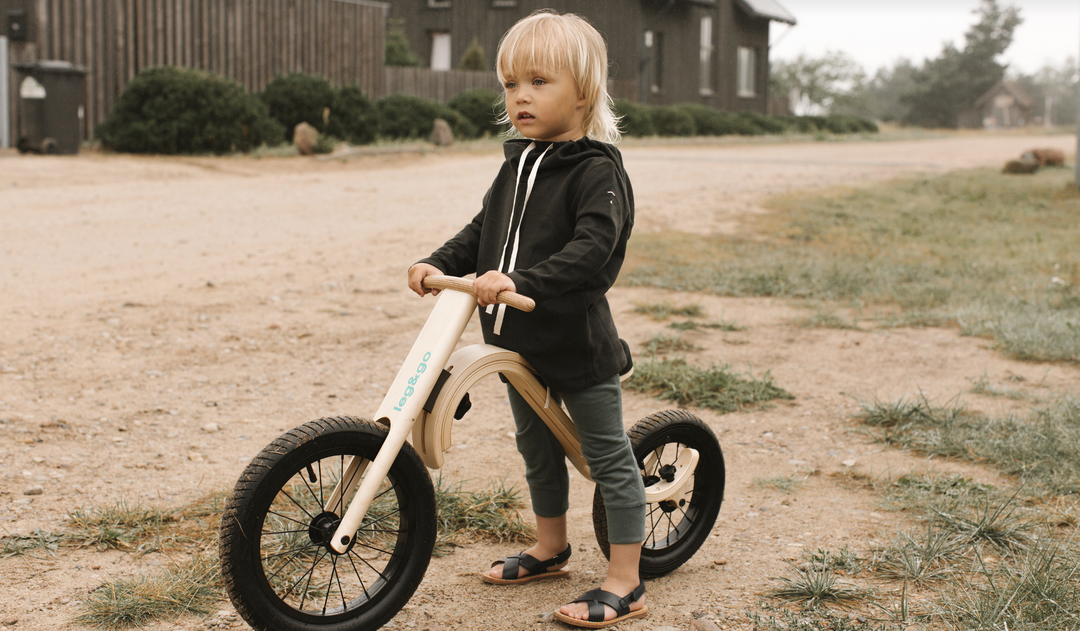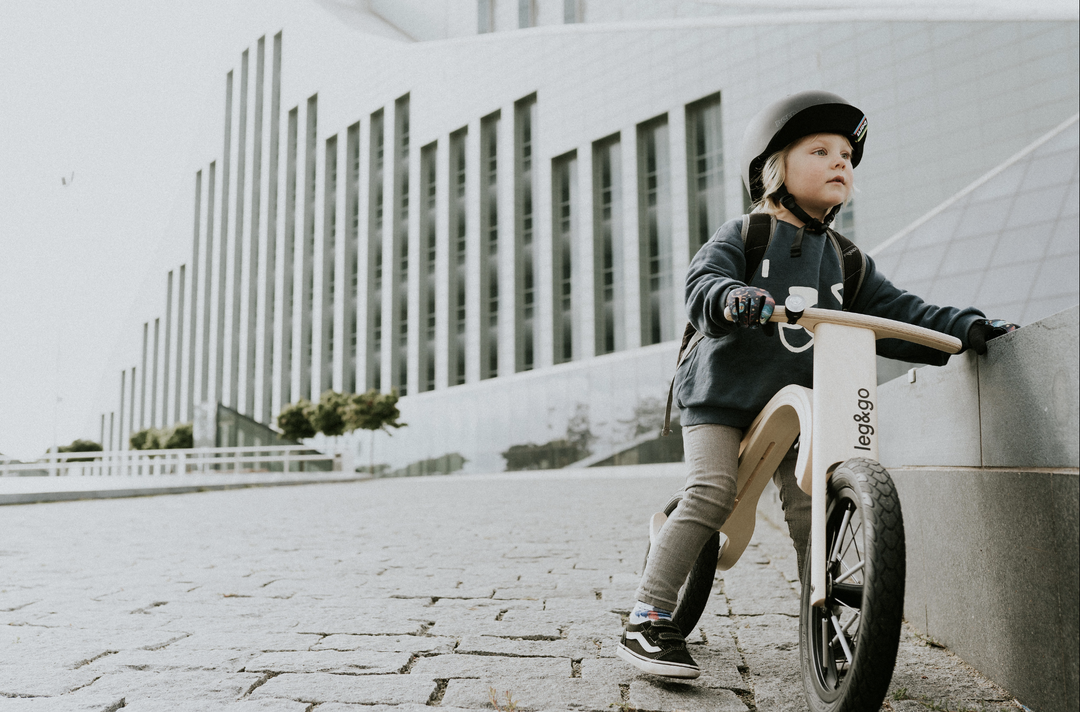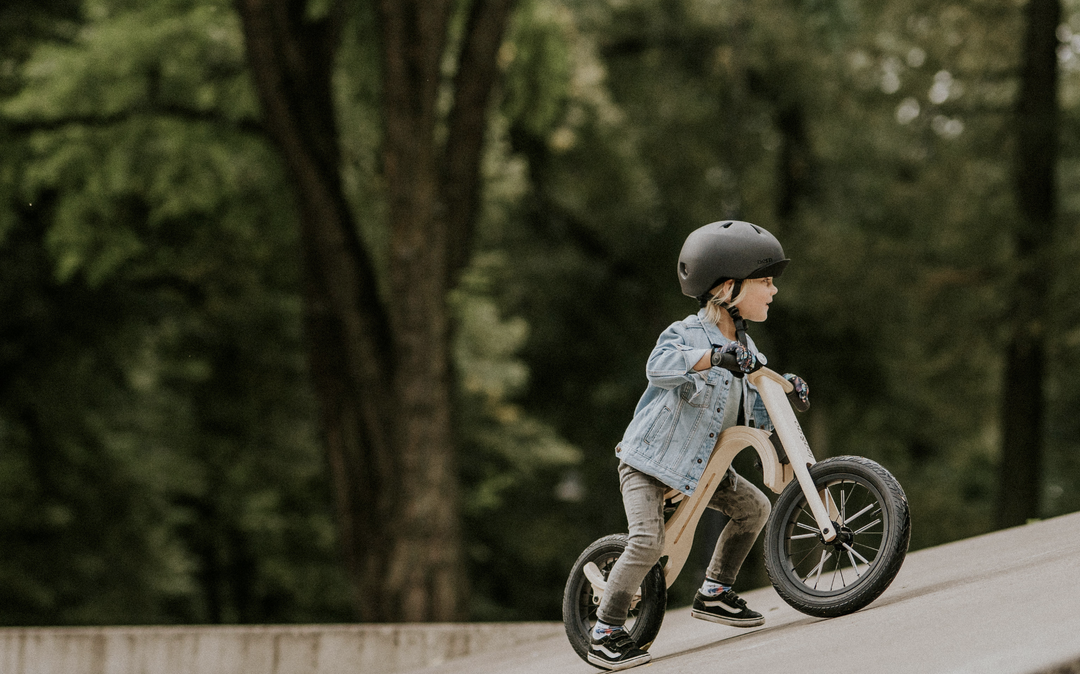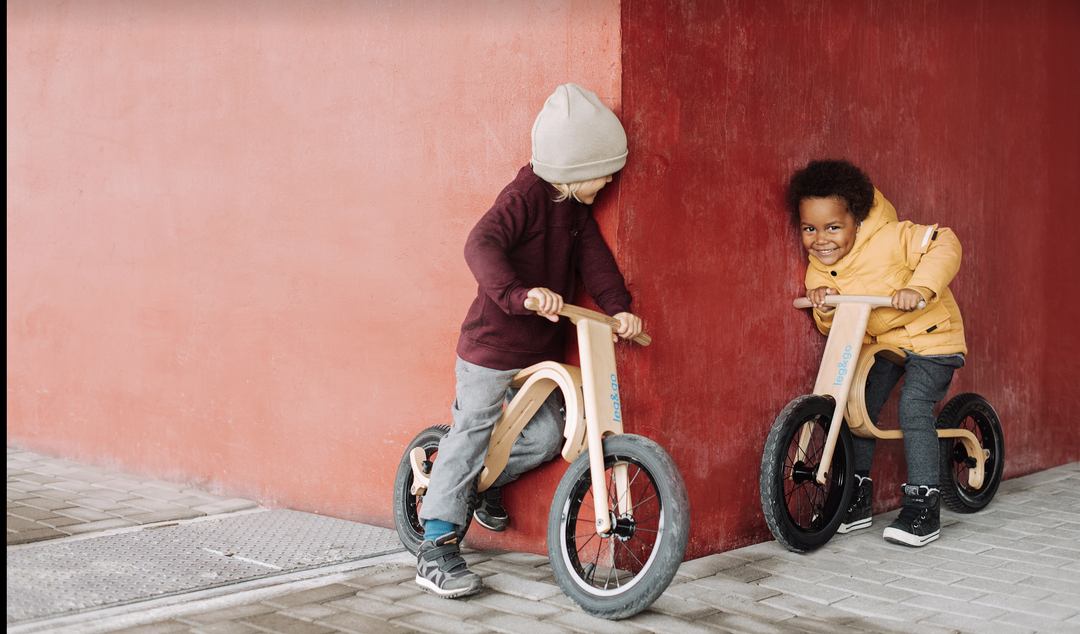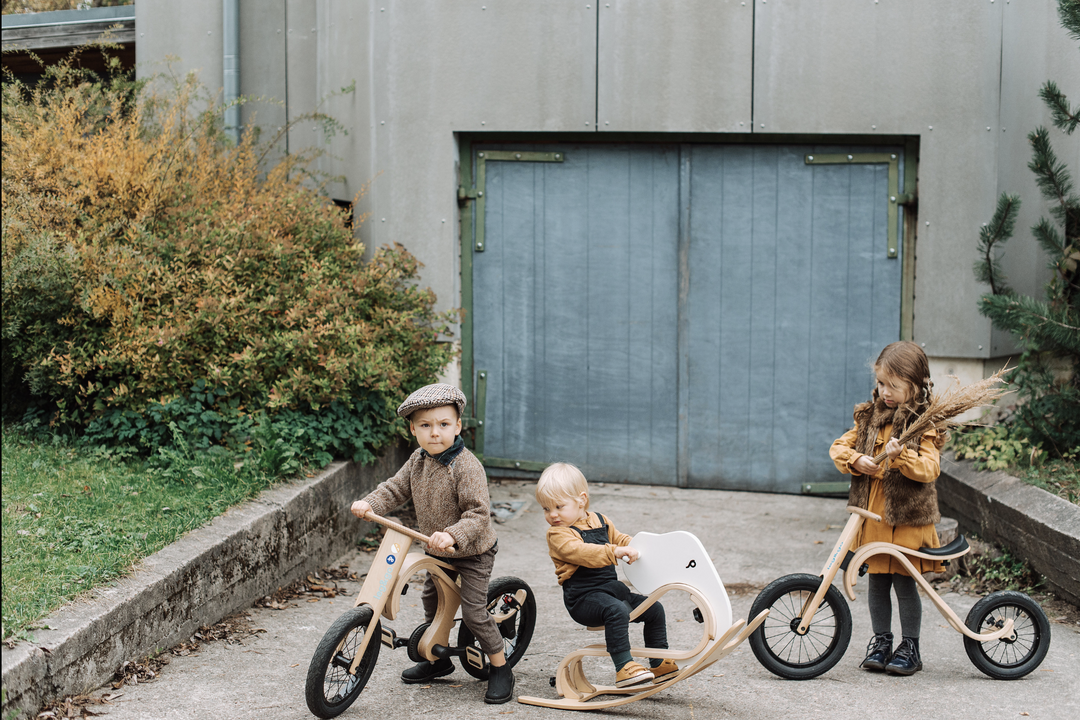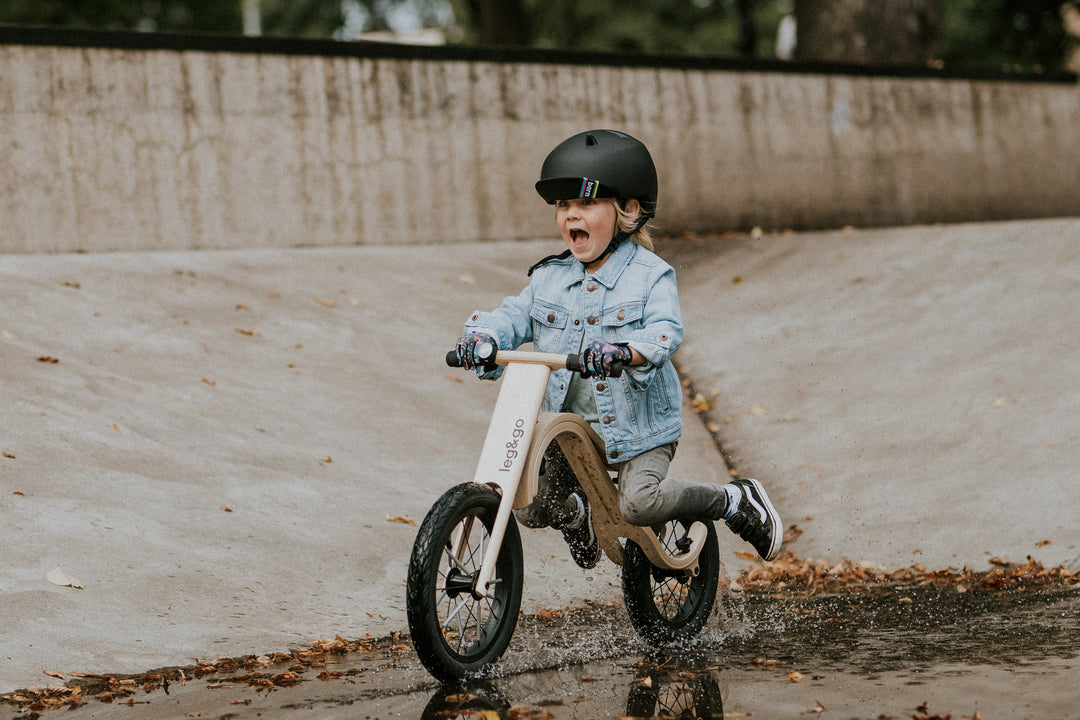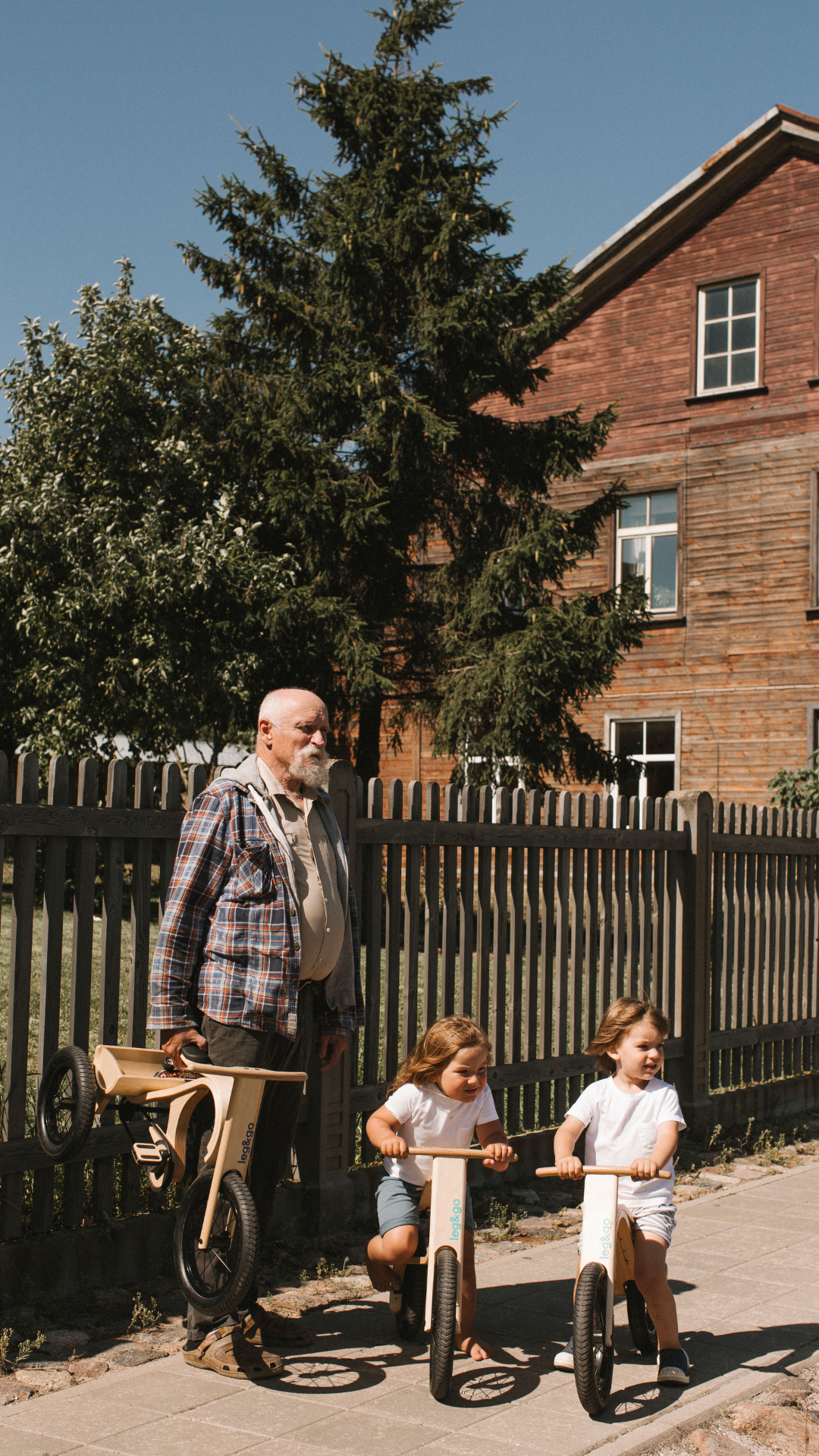 Egons Garklavs, Chief Designer & Creator
"It's crazy how many disposable things are constantly produced in this world. I decided to do it differently – to create a bike that grows together with its rider, so that the parents shouldn't buy a new one after a year."

Strong Enough
For a trip around the world
To test how durable it is, leg&go went on a long and wild test ride – going 40 075 km (24 901 mi) in 312 days.
The experiment took place in a specially constructed "wonder machine" imitating bumpy roads and a 30 kg rider. In real life a trip this long would take it around the planet! And the only thing that needed changing at the end of the experiment were the worn-out tires – the rest of the bike was as good as new.